Plus Pass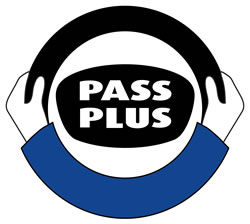 The government, driving standards agency and insurers, backs pass plus.
It is designed to make newly qualified drivers become better drivers and gives you a number of other benefits,
such as cheaper insurance. The course consists of 6 specially designed training sessions to follow on from a successful practical test.

Driving in town


Driving in all weathers


Out of town driving & rural roads


Night driving


On Dual carriage ways


Motorways

You can take the pass plus up to a year after passing your practical driving test.
There is no further test to take, when your driving instructor is satisfied with your performance, you will receive a certificate from the Driving Standards Agency. Motor insurers (currently representing 63% of the UK private car market) that support the scheme will give you a one years no claims bonus for comprehensive, third party fire and theft, and third party policies as soon as you insure your own car.
Visit the Pass Plus website for more details. This can be deferred for up to two years, if you currently drive under someone else's policy, so long as you have not made any claims.A pass plus course through Wheelers Driving School will cost from £260.00 with 8 hours tuition split into either 2×4 hrs or 4×2 hrs sessions ect, ect
Getting ready
Reading, watching the following books, videos and DVDS, will help preparation.


The Highway Code


Driving the essential skills


Know your traffic signs


What if? Video for car drivers


Roadsence – on video or DVD